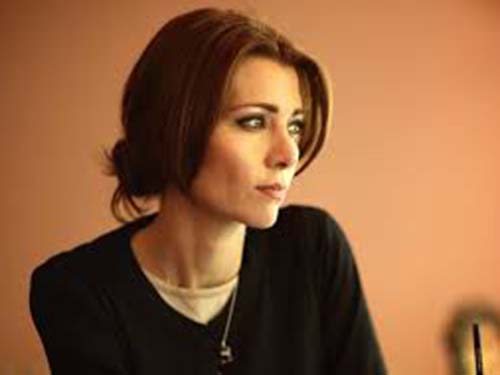 10 Minutes 38 Seconds in this Strange World
Elif Shafak
8pm
Tuesday 19 November 2019
St Mary's
Church Road, Barnes
Elif Shafak is one of today's most distinctive voices in literature. As well as being an award-winning British-Turkish novelist and public intellectual, she is also a human rights activist and academic. Elif is the most widely read female author in Turkey. She writes in both Turkish and English and has revealed that the commute between languages gives her the chance to recreate herself. For Elif, the art of story-telling is one of the ways to transcend cultural ghettoes.
The author of seventeen books, of which eleven are novels, including the bestselling Bastard of Istanbul, her work has been translated into fifty languages. Her latest novel released in June 2019 is 10 Minutes 38 Seconds in This Strange World.
The novel takes an unflinching look at the physical and mental trauma that women suffer in a social system defined by patriarchal codes. It is an extraordinary tale of a brutalised, broken, but profoundly courageous woman, who retains her humanity despite a world bent on crushing her. The book traces Tequila Leila's memories – poignant, effervescent, and tragic – in the ten minutes after she dies. Each memory is sparked by a smell – the scent of cardamom coffee, or a taste – the spiced goat stew celebrating the long-awaited birth of a son and brother, but friends are also recalled at each stage in her life's journey.
Elif holds a Ph.D in Political Science and has taught at various universities in Turkey, the US and the UK, including St Anne's College, Oxford, where she is an honorary fellow. Twice a TED global speaker, she is also a recipient of the prestigious Chevalier des Arts et des Lettres and a founding member of the European Council on Foreign Relations (ECFR). In Turkey her novels have turned her into a controversial figure because of their subject matter and use of language. When her latest novel was published, Elif immediately came under attack from the Turkish authorities.
'A masterpiece' Peter Frankopan, author of The Silk Roads: A New History of the World
'One of the most important writers at work today' The Independent
'…bleak and relentless in its portrayal of violence, heartbreak and grief but ultimately life-affirming…People in Turkey and elsewhere should celebrate her work' Mirza Waheed, The Guardian