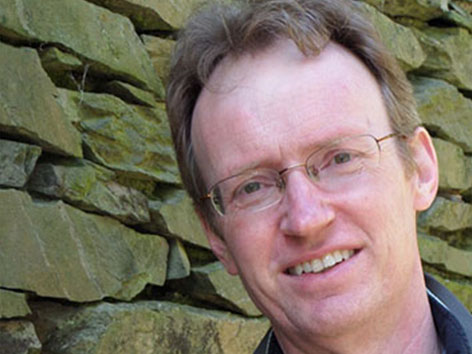 Ruskinland: How John Ruskin Shapes Our World
Andrew Hill
8pm
Tuesday 22 February 2022
St Mary's Barnes
John Ruskin was the Victorian age's best-known and most controversial intellectual. An art critic, a social activist, an early environmentalist; he was also a painter, writer, and a determined tastemaker in the fields of architecture and design. His ideas, which poured from his pen in the second half of the 19th century, sowed the seeds of the modern welfare state, universal state education and healthcare free at the point of delivery. His acute appreciation of natural beauty underpinned the National Trust, while his sensitivity to environmental change, decades before it was considered other than a local phenomenon, fuelled the modern green movement. His violent critique of free market economics, Unto This Last, has a claim to be one of the most influential political pamphlets ever written.
Published to coincide with the bicentenary of Ruskin's birth, Ruskinland: How John Ruskin Shapes Our World answers the questions: who was John Ruskin? What did he achieve, and how? And what makes his ideas so important today?
Hill retraces Ruskin's steps, telling his exceptional and tragic life story, unearthing his influence, talking to people and visiting places – from Venice to Florida's Gulf coast – where Ruskin's vision is, sometimes unexpectedly, alive today.
Andrew Hill is an Associate Editor and Management Editor of the Financial Times. He is a member of the editorial board of the Financial Times. He was named Business Commentator of the Year 2016 at the Editorial Intelligence Comment Awards. He is also the author of Leadership in the Headlines (2016).
Hill is a trustee and chair of the Blueprint Trust, a charity behind Blueprint for Better Business, which supports and challenges business to be a force for good. He is also a trustee of the Ruskin Foundation, responsible for the UK's largest archive of material relating to John Ruskin.