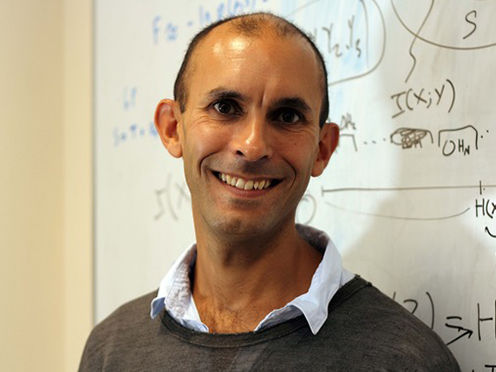 Being You
Anil Seth 
8pm
Tuesday 21 February 2023
St Mary's Barnes 
Being you is not as simple as it sounds. Somehow, within each of our brains, billions of neurons work to create our conscious experience. How does this happen? Why do we experience life in the first person? After over twenty years researching the brain, neuroscientist Anil Seth outs forward a radical new theory of consciousness and self. His unique theory of what it means to 'be you' challenges our understanding of perception and reality and it turns what you thought you knew about yourself on its head.
'Few people are as well positioned as Anil Seth to tackle the question of consciousness. Beautifully written, crystal clear, deeply insightful.' David Eagleman
If Anil Seth's book doesn't change the way you think, you need to read it again. It's a tour de force exploration of what mind is, what it can be, and how it creates all we can ever know.' Philip Ball
'Insightful and profound. The nature of consciousness is still one of the hardest problems in science, but Anil Seth brings us closer than ever before to the answer. This a hugely important book.' Jim Al-Khalili
'Being You is an exhilarating book: a vast-ranging, phenomenal achievement that will undoubtedly become a seminal text.' Gaia Vince, The Guardian
Being You is a Sunday Times bestseller, A book of the year: The Guardian, The Economist, New Statesman, Financial Times and Bloomberg.
Anil Seth is a leading British researcher in the field of consciousness science. He is Professor of Cognitive and Computational Neuroscience at the University of Sussex, Co-Director of the Canadian Institute for Advanced Research (CIFAR) Program on Brain, Mind and Consciousness, and a European Research Council Advanced Investigator. His writing has appeared in the Guardian, New Scientist, Scientific American and Granta, and his 2017 TED talk has been viewed more than 13 million times.