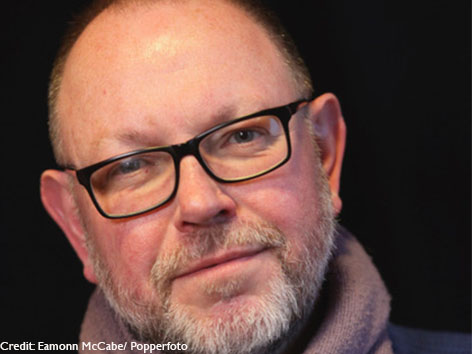 Light Perpetual
Francis Spufford
8pm
Tuesday 10 May 2022
St Mary's Barnes
From the best-selling, prize-winning author of Golden Hill, comes a novel of the everyday, the miraculous and the everlasting.
November 1944. A German rocket incinerates a South London household-goods store, and five young lives are atomised in an instant. But what if it were possible to resurrect them – to let them experience the extraordinary, unimaginable changes of the twentieth century; to live out all the personal triumphs and disasters, the second chances and redemptions denied them?
What kind of future would there be for clever, impulsive Alec? What would happen to Val in the world of men, beckoning beyond her all-female household? What would become of Vern's greed – and his helplessness in the face of song? What light or darkness fill Ben's fragile mind? And where would Jo go, with the music playing in her head?
Ingenious and profound, full of warmth and beauty, Light Perpetual is a story of the everyday, the miraculous and the everlasting – a sweeping and intimate celebration of the gift of life.
Francis Spufford is the author of five highly-praised works of non-fiction, most frequently described by reviewers as either 'bizarre' or 'brilliant' and usually as both. His debut novel Golden Hill won the Costa First Novel Award, the RSL Ondaatje Prize, the Desmond Elliot Prize, and was short-listed for the Walter Scott Prize for Historical Fiction, the Rathbones Folio Prize, the Author's Club Best First Novel Award and the British Book Awards Debut Novel of the Year. In 2007 he was elected a Fellow of the Royal Society of Literature. He teaches writing at Goldsmiths College, the University of London, and lives near Cambridge.