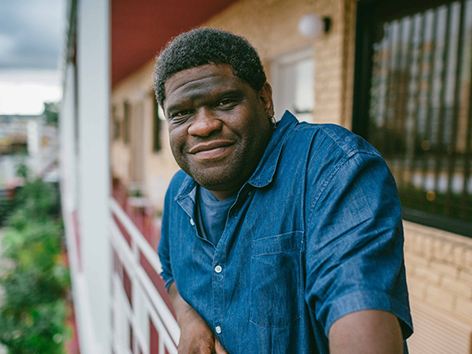 Dispatches from the Diaspora: From Nelson Mandela to Black Lives Matter
Gary Younge
8pm
Tuesday 7 May 2024
St Mary's Barnes
Dispatches from the Diaspora is a powerful, career-spanning collection of Gary's journalism on race, racism and Black life and death from Africa, the Caribbean, Europe and the United States.
For the last three decades, Gary Younge has had a ringside seat during the biggest events and with the most significant personalities to impact the Black diaspora: accompanying Nelson Mandela on his first election campaign, joining revellers on the southside of Chicago during Obama's victory or entering New Orleans days after hurricane Katrina. We see him get drunk with Maya Angelou in her limousine, discuss politics with Stormzy on his couch and witness Archbishop Desmond Tutu almost fall asleep mid-interview. He has seen how much change is possible and the power of systems to thwart those aspirations.
In a rich mix of reportage, memoir and polemic, among other thought-provoking pieces, Gary asks readers to contemplate what a White History Month might look like and argues that all statues of historical figures, from Rosa Parks to Cecil Rhodes, should be taken down.
Dispatches from the Diaspora is an unrivalled body of work from a unique perspective that takes you to the frontlines and compels you to engage and to 'imagine a world in which you might thrive, for which there is no evidence. And then fight for it.'
Gary Younge is an award-winning author, broadcaster and professor of sociology at the University of Manchester. Formerly a columnist and an editor-at-large at the Guardian, he is an editorial board member of The Nation magazine.He is author of five books, including Another Day in the Death of America (shortlisted for the Orwell prize and the Jhalak Prize0; his writing has appeared in Granta, the New York Times, the Finacial Times, and the New Statesman and beyond, and he has made several radio and television documentaries on subjects ranging from bay marriage to Brexit.