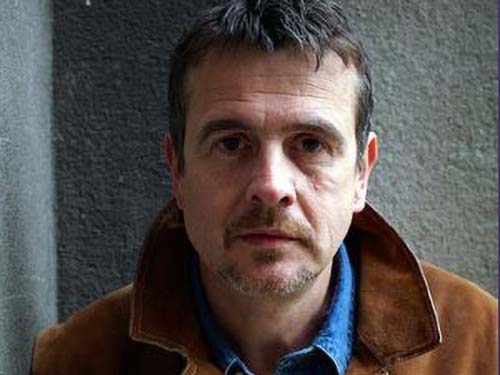 Their Little Secret
Mark Billingham
Tuesday 11 May 2021
Film only
Due to current restrictions
Mark Billingham is an award-winning crime novelist and TV writer, actor, and stand-up comedian.  Their Little Secret  is the sixteenth novel in his crime series featuring detective Tom Thorne.
It was in 2001 that his first crime novel, Sleepyhead, was published to much acclaim.  This was followed in 2002 by Scaredy Cat, inspired by a real life event in which Mark and his writing partner Peter Cocks were held hostage, gagged and robbed in a Manchester hotel room.  Both books were adapted by Sky TV in 2010.  In 2017 one of his standalone novels, In the Dark, was also turned into a mini-series for television by the BBC.
Growing up in Moseley, Birmingham, the writing bug grabbed Mark  from an early age. In those days writing funny stories was not only about the pure enjoyment of writing but also about the popularity it afforded him amongst his peers.  After graduating from Birmingham University, where he read drama, he went on to help form a theatre company, Bread and Circuses.  On moving to London as a 'jobbing' actor in the mid 1980s, he soon became disenchanted, perceiving the emphasis in acting 'to be more on looks than talent'.  This prompted a switch to comedy from where he launched into stand-up.  What followed was a transition into TV scriptwriting and finally to writing novels, which he admits to finding more satisfying.  For Mark the link between comedy and crime writing is a natural one. He finds they require similar techniques – the most important being the hook at the beginning to draw the audience in as well as misdirection throughout so that the ending is not obvious.
The influence of stand-up is evident throughout the Tom Thorne series – it is found in the surnames of some of the characters. Even Thorne himself is named after Comedy Store star Paul Thorne.  Mark has revealed that to keep the reader engaged he endeavours to make his central character distinctive and unpredictable – we discover something new about his hero with each book.  We see the way his tortured past continues to shape who he is in the present.
A huge fan of crime fiction, Mark is also a serious collector. He has confessed that the expense of collecting inspired him to get into interviewing and reviewing books, in part for the complimentary copies.
This talk will be followed by the AGM.