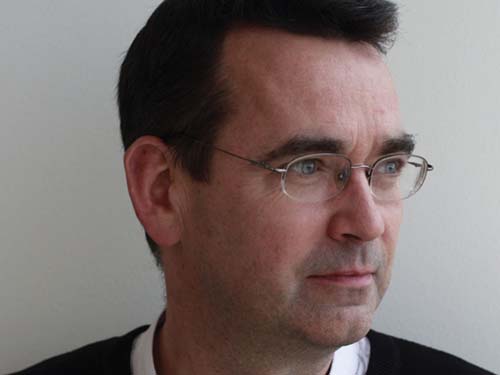 Joe Country
Mick Herron
8pm
Tuesday 18 February 2020
St Mary's
Church Road, Barnes
Mick Herron has been described as 'the John Le Carré of our generation', earning a place amongst the very finest of spy novelists for his Slough House series. The first book in the series Slow Horses was praised by The Daily Telegraph as 'one of the twenty greatest spy novels of all time'.
Published in 2019, Joe Country is the sixth and latest novel in the series featuring Jackson Lamb, head spook at Slough House – a place where the 'slow horses', those failed spies who mess up, go. In Lamb, Mick has created one of the most memorable figures in spy literature. Overweight, grubby with appalling personal habits, Lamb has no desire to return to where the action is. He prefers the lazy life tormenting his underlings, drinking too much and eating Chinese takeaways.
 As well as being a master of character, Mick is also brilliant at plot and storytelling with a poet's eye for detail and an ear for viciously funny satire. Despite squirreling away interesting news stories when he comes across them, Mick claims he is not big on research. He is 'far more interested in how characters react to each other than serial numbers on guns'.
Mick's earlier novels were crime fiction, the successful Zoe Boehm series, mostly set in Oxford where he lives, but at a certain point in his career he felt the need to explore broader issues. The spy genre offered just that opportunity. He has also written a collection of short stories and standalone novellas. Both the Slough House and Zoe Boehm series are currently under development for television.
When he is not writing, he plays squash and relaxes with music and a book, generally fiction.