READING IN A TIME OF CORONAVIRUS

As most of us are probably self-isolating and books and reading will hopefully become an increasingly important part of our lives, we have decided to bring you regular updates on books and authors in the news.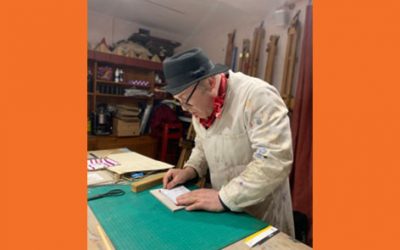 Looking for something to occupy your evenings this summer? How about a book binding course. Wurkshop is a new venture in Barnes that aims to teach skilled arts and crafts to both children and adults. Mark Cockram is a Fellow of Designer Bookbinders, who spends his...
read more